SIMI press release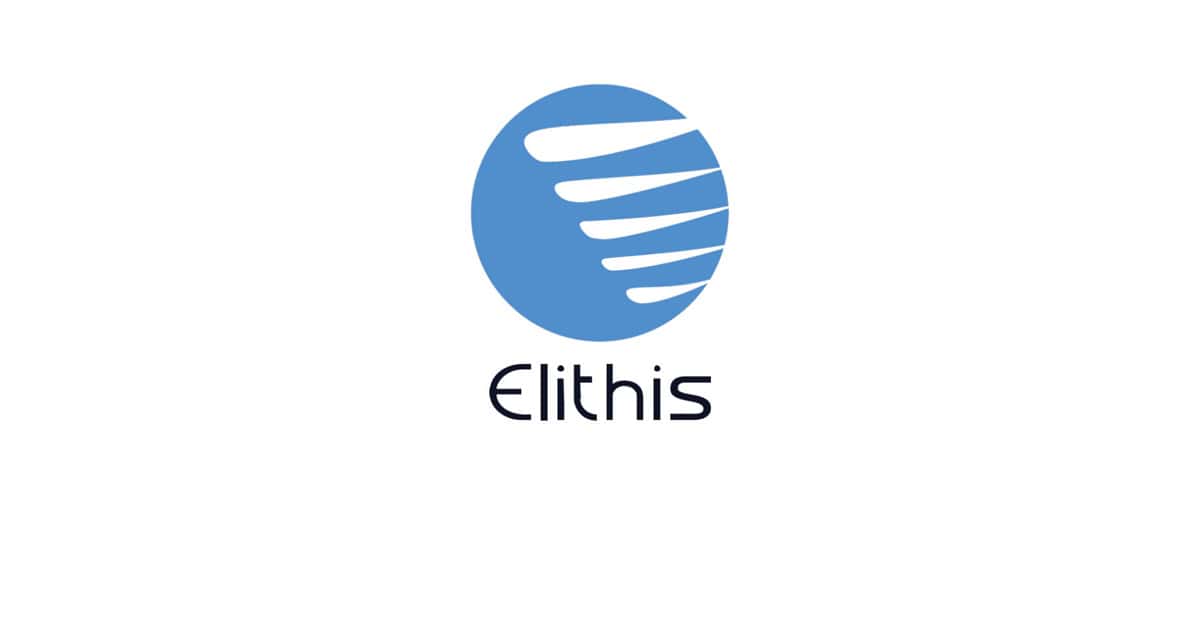 Paris, December 5, 2022
SIMI : The Elithis Group announces
15 projects of residential or mixed-use towers with positive energy allowing zero energy bills for the inhabitants!
Elithis announces 15 positive energy projects for 2023: from the first quarter of 2023 with 2 building site deliveries in Dijon and Saint-Etienne and four building site launches in Brest, Mulhouse, Nancy and Le Havre. Other projects will follow, notably in Bordeaux, Aubervilliers and Clermont-Ferrand.
Elithis Immobilier and Elithis Solutions teams will be present at the SIMI (Salon de l'Immobilier d'entreprise) which will have for theme this year "Make tomorrow the most beautiful place to live" at the Palais des Congrès of Paris from December 6th to 8th 2022.
Making tomorrow the most beautiful but also the best place to live is in the DNA of Elithis. Pioneer and leader in positive energy, Elithis has designed the first positive energy buildings in the world for housing and offices. 30 years ahead of the European regulation on carbon emissions, the Elithis positive energy towers produce more energy than they consume, allowing
1. increase the purchasing power of households by erasing their energy bills with a gain between 2000 and 3000 €/year for an average French household(source: Service des données et études statistiques & Commission de régulation de l'énergie)
2. to free owners and tenants from dependence on fossil fuels.
In a context where households and companies are confronted with the triple shock of climate, energy and economy, the rapid development of Elithis towers projects is an efficient answer to :
● Reduce both climate impact and energy bills:
o Green energy production covering the needs of the building and all its inhabitants;
o Energy support for residents through the digital coach;
● Reconciling energy sobriety, well-being and living comfort:
o No longer having to choose between living comfort and the end of the month, with bioclimatic buildings designed to give users the means to
live better by spending less (e.g.: average temperature of 22° in winter recorded over the last 4 years of heating of the Elithis Danube Tower in
Strasbourg);
o Bright living spaces with unobstructed views;
o A social heart at the top of the towers designed as a place for exchange and sharing.
● Making ecology and economy rhyme:
o Towers built at standard construction costs;
o A limitation of the artificialization of soils associated with the reduction of the use of natural resources;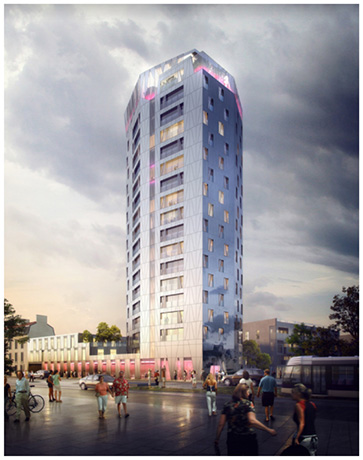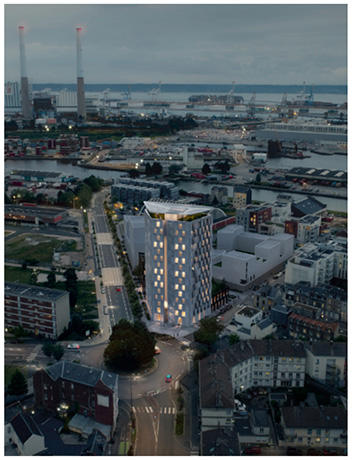 Two new Elithis towers will be delivered in March 2023:
– The Elithis tower in Saint-Etienne: 56 housing units on 3302 m2 , two levels of offices and shops of 755 m2 ;
– the Elithis Arsenal tower in Dijon: 59 housing units on 3,393 m2 and three levels of offices of 1,161 m2, to be followed in the 2nd quarter on the same site, 56 housing units
social BEPOS.
Four more rounds will be launched:
– the Elithis tower in Brest: 90 housing units on 5500 m2 and offices of 900 m2
– the Elithis tower in Le Havre: 76 housing units on 4222 m2 and a commercial space of 175m2
– the Elithis tower in Mulhouse: 64 housing units on 3,900 m2 and a commercial unit of 129 m2
– the Elithis tower in Vandoeuvre-lès-Nancy: 84 housing units on 5,065 m2 and offices of 833 m2 and commercial spaces on 1,500 m2
9 other projects will be announced soon.
"For more than 15 years, we have been committed to make positive energy accessible to all: after having demonstrated it in Dijon and Strasbourg, Elithis teams are now able to deploy this promise everywhere in France, and tomorrow in Europe. The current and future projects are the expression of the confidence that we are granted today, positioning us as a major actor. We put this know-how at the service of elected representatives of the territory who share with us this same will: that to bring immediate, concrete solutions without additional costs", declares Thierry Bièvre, president of Elithis group.
About Elithis:
Elithis is a French real estate group, founded in 2003, among the leaders in energy, environmental and economic performance. It offers innovative, sustainable and competitive solutions to the construction and renovation industry and to local authorities.
With more than 150 employees worldwide, the group has developed more than 2,500 projects over the past 10 years, with two major achievements:
● The design of the first positive energy tertiary building, a 5000 m2 office building completed in Dijon in 2009. This was a world first, and its characteristics are still beyond the regulatory requirements and renowned certifications of the construction sector.
● The creation and realization of the Elithis "Danube" tower in Strasbourg, the first positive energy residential tower in the world, surpassing the technical forecasts and existing European and French certifications and even managing to erase the energy bill of its inhabitants.
With its two subsidiaries "Elithis Solutions" for the consulting and engineering activity and "Elithis Immobilier" for the development of positive energy projects, Elithis is today an integrated group with a unique positioning, offering its experience, its knowledge and its ingenuity to imagine buildings with exceptional energetic and environmental performances.
elithis.fr
Press contact
Isabelle d'Halluin Communication
idh@isabelledhalluin.com
06 03 00 88 48

Contact at SIMI
Claire Cauchetier, Brand and Development Director